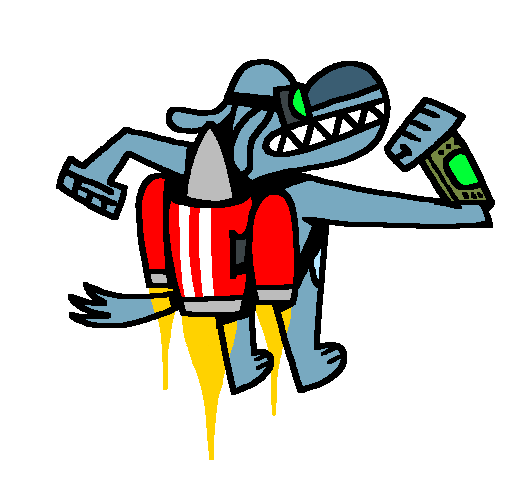 Opening: September 24, 2022, with works created in 2023 as part of this series

Deep Space Gallery presents BARC the dog's solo exhibition "Machines I Wish Existed". Included here are a few additional works continued from this series post solo exhibition such as, "Wish Maker 3" shown at a group show at Secret Fresh Gallery in Manila Philippines, "X-Ray" featured in Loner Magazine, and "Portal Caster" featured in Portal Zine.

Arrive to be teleported into the laboratory of the mad dog scientist, Dr. BARC. There you will find a sci-fi cartoon world filled with scenes of fantastic experiments and machines that could fix, or make worse, common troubles we all face, or ignore.

The exhibition presents a new series of work inspired by animated television programs BARC consumed growing up. Programs such as Genndy Tartakovsky's Dexter's Laboratory, Samurai Jack and various cartoons of the time.